I N S U R E T E C H

E X C E S S I O N
H A C K A T H O N
POSTPONED
Read the message from our CEO for more information.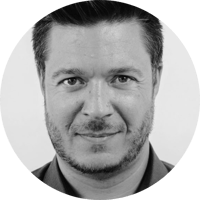 Here at Arturo, while we're incredibly passionate about innovating alongside our customers, the health and safety of our employees and partners is our highest priority. And we know we are not alone in this shared goal, as our customers are all in the business of managing risk.
Since Jul 8, 2021, COVID-19 cases have substantially spiked to November 2020 levels (~150k new case 7-day average) and continue to rise. Additionally, it is presently unclear what steps or interventions that Federal, State, and Local governments may employ to slow or reduce the current spike in cases. For this reason, after careful consideration, we have made the difficult decision to postpone the InsureTech Excession Hackathon event in Las Vegas.
The entire Arturo Team is incredibly excited and appreciative of the overwhelming support and enthusiasm from so many partners and attendees for the event - an incredible reminder that great things can happen when the industry comes together. While we fully intend to host the InsureTech Excession Hackathon in the future, we are committed to providing the experience that our attendees, employees, and partners expect and deserve in a safe and healthy environment.
We were thrilled to see you rally around an opportunity to address such a critical issue for Insurance as Natural Peril. To this end, be on the lookout for upcoming virtual events as we continue to foster dialogue around one of the insurance industry's biggest challenges.
Stay tuned for our virtual events and a safer and healthier Hackathon event!